Thu, 16 February 2017
Men in Gorilla Suits Ep. 211: Last Seen…Being Weird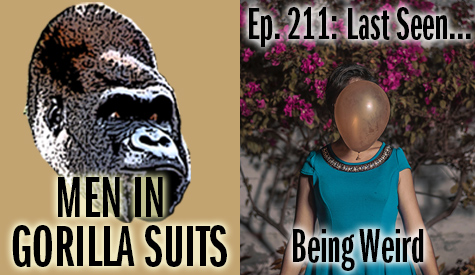 A list of the weird things we talk about this week...as we talk about...weirdness:
When did you first become aware of weirdness or weird people?
Have you ever been called weird?
Do you think you're weird?
I've met people who try to be weird. What would motivate a person to be weird – and does weirdness for the sake of weird work for you?
Who is the weirdest person you know?
What is the weirdest thing you've ever experienced?
Why are people attracted to weird things?
What are some of your favorite weird things?
Describe yourself when you were at your weirdest?
Can weird things ever become normal or even mainstream?
Over time, have you become more normal or more weird? (Why?)
Will there come a point where nothing is weird anymore?
---