Fri, 30 March 2018
Last Seen... Hacking Things! MiGS Ep. 122 (Classic)
Here are a few things you will only get if you listen to this episode:
Zork Cops
Zork Cops are Dead
I'm a Writer, Of Course I Have Binder Clips
Bosun's Whistle at 2600 Hz
Ferris Bueller is in Witness Protection
It's Harder For You To Buy Straws than it is to go to The Fucking Walgreens and Find the Travel Section
These and many more hits could be yours, for the low, low price of a download!
---
Tue, 20 March 2018
Last Seen…Talking About Appearances – MiGS Ep. 240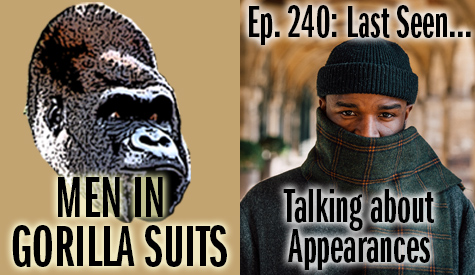 Look in the mirror and what do you see? Sure, there you are, but do you like what's reflected back at you?
Do you sometimes think about ways to improve your appearance?
It's hard not to look anywhere, really, and not think about appearance: magazines, commercials, and the shows and movies we watch often assault us with the mantra that we are nothing, unless we look as slick as these perfect people. (Who probably also have image issues.)
This episode ran much longer than our typical episode. We like to think much of it is funny, but at times it gets deeper, and we reveal things about the way we see ourselves that we've not talked about in 239 episodes. Hell, just the enthusiasm with which this episode was recorded leans toward a certain kind of appearance.
So sit back and enjoy knowing you're not alone when looking at mirrors...
* * *
We kick it off by discussing the first time we were conscious of our appearance...and what made us aware that appearance was even a thing. After that, we talk about if we've ever been obsessed with our appearances...and ways we've presented ourselves to others. Also: find out if we ever cultivated an appearance.
We devote some time to whether or not our families were ever concerned with keeping up appearances...and if we are concerned with appearances as adults.
We chat about how much time we devote toward our physical appearances -- and if it's even a concern for us to look good.
Next, we hone in on the one word we'd use to describe out appearances. Better than that: find out how we'd describe each other to a police sketch artist!
We share if the appearances we present to the world are accurate of who we are and, if not, how much it differs. Sticking along those lines, we chat about if most people we know are honest in the image they present to the world, or if they hide behind things they are not. Find out if we think presenting an image is damaging.
And we wrap it all up with the most important question one can ask: Beards...why?!
* * *
And just so you can appreciate the scarf the guy is wearing in this week's episode image, here's a bigger version.
(Dude's definitely got style!)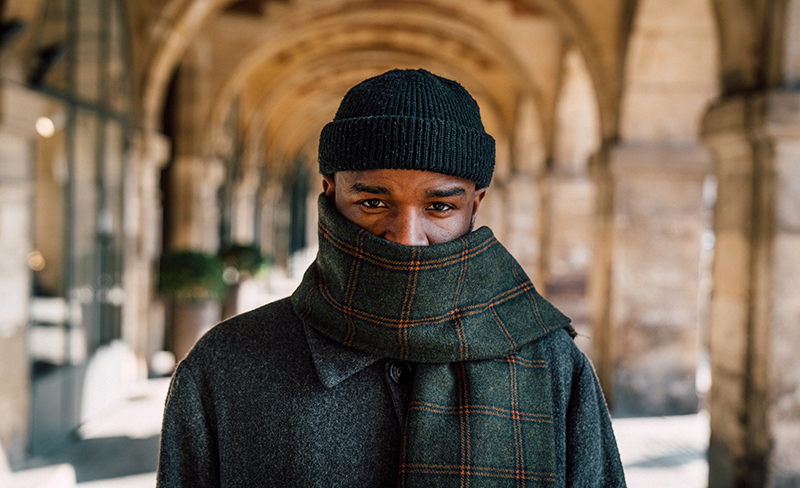 ---
Thu, 15 March 2018
Last Seen...Changing Lives! MiGS Ep. 148 (Classic)
I believe it was the great philosopher James Van Der Beek who once said "I don't want yur laafe." What James was really looking for was something that would change his own life, rather than blindly following the path that was laid out for him in that one-horse football town where he hacked a computer and started a countdown to nuclear war.
So I might have fallen asleep when that movie was on and woken up during Wargames. Which, you know, is a pretty good movie too.
This podcast is about the 1983 film Wargames, or possibly the 1999 film Varsity Blues. It's actually about neither of those, but it's worth a listen nonetheless.
I guess. Now I just wanna go watch Wargames. They should remake that with Van Der Beek in the Dabney Coleman part. That'd be sweet.
---
Thu, 8 March 2018
Last Seen…Talking about Fast Food – MiGS Ep. 239
Another rough day at work. You drove in with the faint blur of the sunrise on the eastern horizon, and now you're heading home and looking at the sun going down in the west. You're tired and you don't feel like cooking. So you pull into the line...
From a speaker at the bottom of a big menu sitting outside in the cold: "Welcome to Taco-Taco; how may I help you?"
The next night: "Welcome to Burger-Burger; how may I help you?"
And later that week: "Welcome to Chicken-Chicken; how may I help you?"
Over the weekend, you stop in to a fast food place serving deli food in an attempt to eat a bit more healthy.
This is life for many...
It's convenient, fast, and sometimes still hot by the time you get home: fast food. It still fuels America and excites kids.
So...this week, the Gorillamen talk all about...fast food!
* * *
We begin with the first fast food we remember eating, and then cover our favorite fast food...and the last fast food we ate. After that, find out if we ever worked in fast food (and where).
Speaking of working in fast food, we chat for a bit about if fast food workers deserve $15 an hour...and if working in fast food is an American rite of passage.
We talk about our grossest fast food experiences and move on to regional or defunct fast food restaurants we miss.
We sing high praises to Whataburger and Taco Bueno, devoting further time to what makes them so damn good!
We chat about the most upscale fast foods we've had before chatting about whether or not food trucks have redefined the fast food industry.
And we wrap it all up with the future of fast food.
---
Thu, 1 March 2018
Last Seen...Being Manly! MiGS Ep. 177 (Classic)
See ya, motorscooters. I'm off to get a job with a drill.
I say in the intro to this one that I don't really have a reason I picked this particular episode, but that might not be entirely true. Subconsciously, I might have been thinking about the disease of toxic masculinity, and the fake manhood that some people wear to pretend they're bigger, braver, and stronger than they are (unless we all believe Tiny Hands would have REALLY charged into a school shooting unarmed, which we do not).
Manliness and masculinity can be useful, but they can also be horrible. And so of course, we talked about it that one time a year and a half ago.
Enjoy!
---